A True Consultative Approach to Planning Your Employee Health Benefits
The Andus Roadmap
Businesses choose Andus Health Benfits as their employee health  benefits advisor because they realize that the road they have traveled when purchasing healthcare has often led them to a dead end.
Andus develops a proprietary roadmap for every new client. The roadmap starts with identifying the issues that have negatively impacted your current benefit plan as well as your total healthcare spend for the current year.
We then add to your roadmap critical mile markers along the way highlighting impactful strategies that have been implemented as a direct result of our data driven process.
We provide health benefits consulting that is driven by 100% transparency with our clients.
Comparing Standard Health Benefit Providers to Andus
The overwhelming majority of insurance brokers are both directed by and paid by insurance carriers, at Andus, we refer to this purchasing model as the carrier broker model.
Insurance carriers provide brokers with plan design and pricing options that they in turn deliver to their respective business clients.
In the carrier-broker purchasing model, businesses (with under 100 employees on plan) are typically given very little to virtually no usable data to help them determine what the key cost drivers are in their plan as well as important behaviors their members exhibit when utilizing the plan.
To further complicate matters, insurance carriers have compressed the renewal process to typically less than 60 days. This means businesses are given less and less time and have very little information to make important decisions regarding their existing benefit plans.
This often leads to poor decision making and a host of negative reactions like raising co-pays and deductibles that frustrate both them and their employees, all the while, the cost still increases significantly on an annual basis.
Their strategy to a certain extent becomes hopeful for less of an increase.
Decision Support
Plan Design & Selection
Medical & RX Analytics
Plan Disruption Analysis
Employee Retention Strategies
Communication
Health & Wellness
Healthy Lifestyle & Fitness Programs
Employee Newsletters & Video
Employee Benefits Communications
Compliance
6055 & 6056 Reporting
1094 & 1095 Filing
HR Assistance
Employee Benefits Statements
Employee Handbook
Administration
Vacation Tracking
Online Enrollment
On-Boarding / Off-Boarding
Plan Decision Support
Employee Portal / HR Intranet
Insurance Guidance
Quote Plans
Claims & Billing Assistance
Negotiate Renewal
Plan Comparison
At Andus, we never take direction from insurance carriers. We are not paid by insurance carriers, we are only paid by our clients.
We firmly believe there is a misguided incentive system amongst insurance carriers and brokers where they do not have a vested interest in helping you control the cost of your employee benefit plan.
The Andus purchasing model enables employers (in many cases for the first time) to see the price tag of their benefit plan. They understand what their key cost drivers are and how their employees are utilizing the plan.
Once armed with this information, they can take back control of the purchasing process, make better and more educated decisions on behalf of employees, and finally achieve a level of cost control.
Benefits Andus Provides Over Other Companies
Small employers are given the opportunity to utilize many of the same core strategies that very large employers use to control their cost and improve their benefit offerings.
At Andus, our renewals are typically complete 120 days prior to the beginning of our clients plan year.
Many brokers are hands off once your renewal is complete, Andus delivers 12-month active management to our clients.
Some of our deliverables include:
A monthly report card from our finance team that highlights the previous months expenses and how your plan is running versus projection
A quarterly analytics report from our experienced account executive team that details your key cost drivers as well as forecasting the completion of your plan year
Plan design strategies for your next open enrollment based upon data (never carrier driven)
Customized educational videos for your employees and benefit managers
The Andus roadmap that benchmarks your spending versus prior years and highlights impactful recommendations made along the way
Comprehensive prescription drug reporting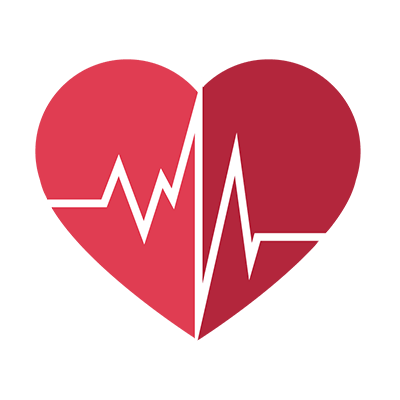 Are You Frustrated With…
Limited Advice on How to Control Cost?
Rising Premiums?
A Lack of Transparency with Plan Dollars?
Adverse Plan Design Changes?
A General Lack of Information About Your Benefit Plan?