Why Choose a Self-Funded Health Care Plan?
Health Care Plans can be funded several different ways
Fully Insured
Fully insured healthcare plans are sold by insurance carriers who often distribute the products through brokers. In this style of plan, the insurance carrier both underwrites and assumes all of the risk and pays all of the claims. The employer pays a fixed premium which is guaranteed for that particular plan year. The insurance carrier will provide the employer with an offer to renew coverage, these renewals often come with significant increases in premium or recommendations from the insurance carrier on alternative plan selections that would result in potentially less of an increase in premium than the current plan design.
In a fully insured plan the insurance carrier typically owns and controls all of the medical and pharmacy claims data associated with the plan and shares that data on a very limited basis if at all with the employer. For most employers, premiums in this style of plan have risen dramatically over the last several years.
Self-Funded
In a Self-Funded healthcare plan, the employer takes on the risk and responsibility of paying all medical and pharmacy claims associated with the plan. Employers typically select a 3rd party administrator (TPA) to facilitate the process of claims adjudication and payment. The employer will also select a carrier Network which allows access for its members for hospital, physician visits, etc.
Self-funded healthcare plans are generally utilized by only very large corporations as there is a significant amount of financial risk that falls upon the employer to meet claims paying obligations. Since a Self-Funded group is managing their own administrative costs and claims payments, they typically have a far greater understanding of cost drivers and access to claims data than fully insured employers.
Partially Self-Funded
Partially Self-Funded healthcare plans have many of the same characteristics of Self-Funded plans with one key distinction. The employer purchases stop-loss or reinsurance from a large insurance carrier. Stop-loss insurance protects employers from large claims on any one individual (Specific Stop-Loss) or on the group as a whole (Aggregate Stop-Loss). Partially Self-Funded plans have gained popularity amongst small to mid-sized employers who desire the benefits of self-funding with a need to cap the financial exposure that could result from catastrophic claims.
Self-Funded Health Care Q&A:
Are Self-Funded and Partially Self-Funded Health Care Plans All The Same?
At Andus, our answer to this question is an emphatic NO! Through our years of experience we have built a true Open Architecture, Partially Self-Funded Purchasing Model. We do not provide consulting services to clients who wish to remain in Fully Insured plans. Self-funded plans can be marketed in a variety of different forms by insurance carriers and brokers. These include Bundled Programs (Carrier or TPA controlled), Group Captives (Carrier & Broker controlled), Consortiums (Carrier & Broker controlled) and Level-Funded Programs (Carrier Controlled).
Our belief is that any group medical program or product that is designed and controlled by the insurance carrier leads to disappointing results due to the misaligned incentive system between the two parties. Employers want to pay less, carriers want you to pay more. Our recommendation is that any employer group that is considering self-funding or partial self-funding work with an advisor like Andus Health Benefits who is highly specialized in this area.
Can You Be Partially Self-Funded and Not Even Know It?
This may sound like a puzzling question so let's elaborate. What we mean by this is the fact that groups of a certain size, typically over 50 employees, are underwritten and charged based upon their claims experience. So in essence, even though you may have a Fully Insured program, your premiums are being charged as if you were a Partially Self-Funded group.
The problem with that is that you are not receiving any of the true benefits of being partially self-funded and in most cases aren't receiving any data or information from the insurance carrier to justify the annual increase. In addition, you are forced to make important decisions on behalf of your members every year in a condensed time frame with very little information.
The Inverse Definition of Insurance
The essence of insurance is defined as a transfer of risk from one party (Employer) to another (Insurance Carrier). In the world of health insurance, employers often receive modest single digit to in some cases large double digit increases in premium every year. This means, that in the long run, Insurance Carriers transfer risk to the employer by strategically getting them to either pay more for the same benefits or through an erosion of the existing benefit plan via higher deductibles, co-pays, and out of pocket expenses for plan members.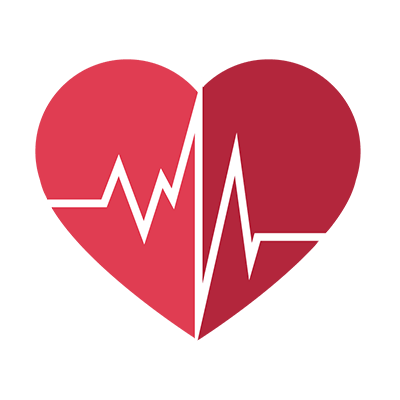 Are You Frustrated With…
Limited Advice on How to Control Cost?
Rising Premiums?
A Lack of Transparency with Plan Dollars?
Adverse Plan Design Changes?
A General Lack of Information About Your Benefit Plan?